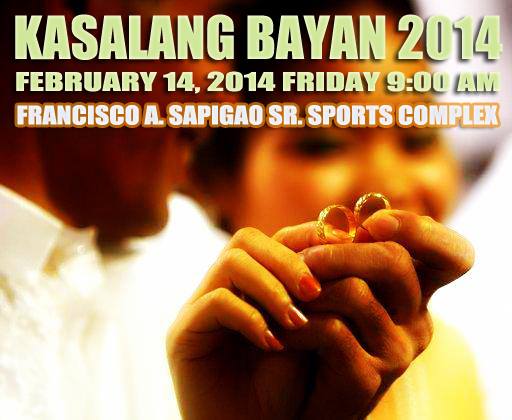 As a fitting way to celebrate the season of love this February, the Local Government Unit of Asingan under the leadership of Mayor Heidee Chua in cooperation with our Local Civil Registrar Office headed by Ms.Salud Delmendo Panida, will hold the annual FREE MASS WEDDING event on February 14, 2014 9:00 at Francisco A. Sapigao, Sr. Sports Complex.
Deadline for filing of application:
Under Art. 34 – February 12
and those w/license – January 31.
isang pares lang ng ninong at ninang ang libre.