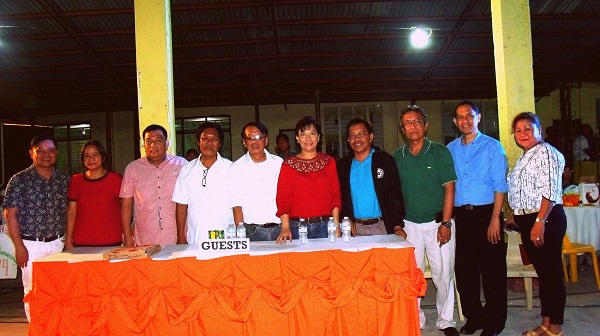 It was a night full of nostalgia when hundreds of alumni from the Ariston – Bantog National Highschool gathered for their 1st Grand Homecoming  December 30.
Homecoming Chairman Dr. Leo Guererro, led the reunion, organizing a well-attended homecoming celebration full of music, revelry, and fun.
The Homecoming aims to gather alumni from different batches for a day to reminisce and rekindle the fond memories that they had in ABNHS and to reunite with their friends, classmates and teachers whom they haven't seen for a long time and to raise fund for the school.
Mayor Heidee Chua, who served as one the homecoming's guest speaker, recognized the achievements of the each batch of alumni and Chua- Lopez Team also contributed cash for ABNHS school project.
Also present during the event were Vice Mayor Carlos Lopez Jr, Batch 81 Alumni Crispin Villanueva and former Councilor Porferio Tendero.