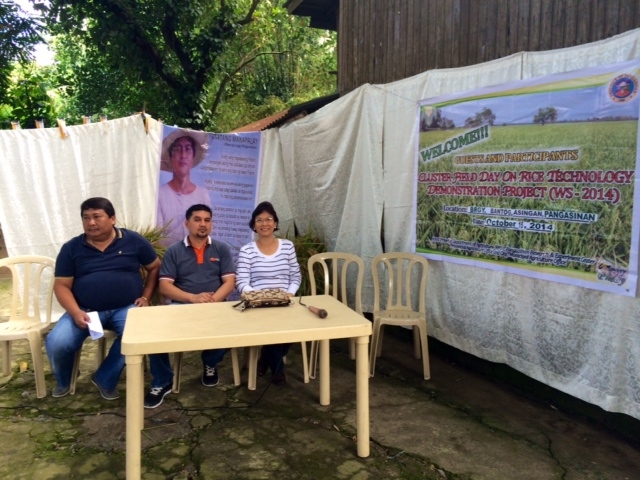 Cluster Harvest Festival and Techno Forum on Rice Techno Demo Project 2014 at Sitio Departy, Bantog, Asingan.
Goal: 5-ton harvest for every hectare to insure rice sufficiency.
A project of the Municipality of Asingan thru the Municipal Agriculture Office in Cooperation with Bureau of Plant and Industry, DA reg'l field office 1, Office of the Provincial Agriculture.